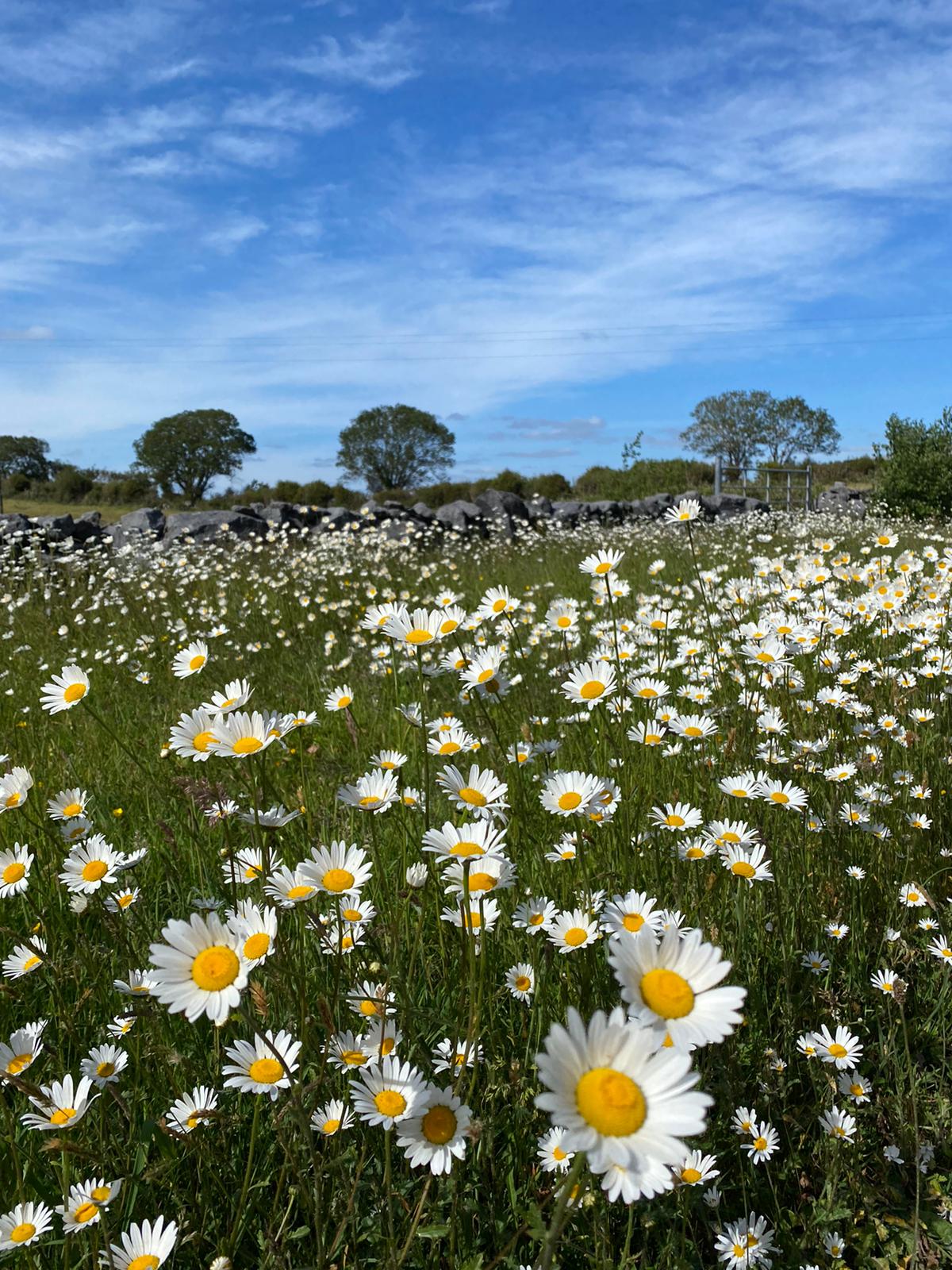 Lockdown happened swiftly. Suddenly, the tour buses no longer careened through the village. There were no tourists asking for directions or wandering around checking out the menus, or looking in shop windows. No locals to wave to on the school run, or friends to meet for coffee in the local cafes. No pints in pubs. No music echoing from the usual spots. It was quiet, peaceful and more than a little unreal. We all held our breath a moment.
Then almost immediately the Burren Community Meitheal initiative kicked in; a network of volunteers across North Clare who worked tirelessly to ensure that no one was left alone or forgotten. Almost overnight, our local Spar installed perspex shields, hand sanitizers and floor markings to ensure the requisite distance between customers. They kept shelves stocked, relentlessly washed, wiped and sanitized surfaces while greeting customers daily with a smile and gentle encouragement.
Behind the scenes the community hummed. Raised beds were built, houses painted inside and out, walls constructed, gardens tended. Businesses brainstormed. Monks quickly provided a delicious takeaway service for those nights that households simply didn't have the inspiration for another meal. At Mr. Kebab, Anees cheerful as ever, served the community daily. The post office kept steady vigil, its reassuring presence ensuring postal deliveries, and the myriad other services it provides to keep the village going. Life continued, albeit quietly, discretely, behind door, gate and wall.
We cycled down the main roads, rarely meeting a car, feeling as though we had stepped back through time. There was a certain nostalgia too, remembering how "back in the day" it was safe to walk or cycle the main roads, to send kids off for the day for a walk up the mountains. We stayed at home in the sunshine, feeling grateful to live in this incredible place. We measured our 2km walk and discovered hidden little spots in fields, green roads, seashore and mountain trails.

As the country began to move into phase two of lifting restrictions, we noticed things beginning to move again, traffic increasing day by day. More cars parked at the beach, at trailheads, more people moving through the village. Local businesses came up trumps, delighting us with an array of culinary treats – Boo's fresh authentic Thai takeaway a short drive away, Julia's Lobster Truck parked again in Bell Harbour, Linanne's Weekend Lunch Menu, Hazelwood Sourdough bread, five star cuisine from award-winning Gregans Castle Hotel and the ever faithful Monks continuing to offer delicious takeaway five days a week. The Ballyvaughan Farmers Market also opened again with fresh, local produce and some lovely treats. It has been a joy to rediscover our village and all it has to offer as we move out of lockdown.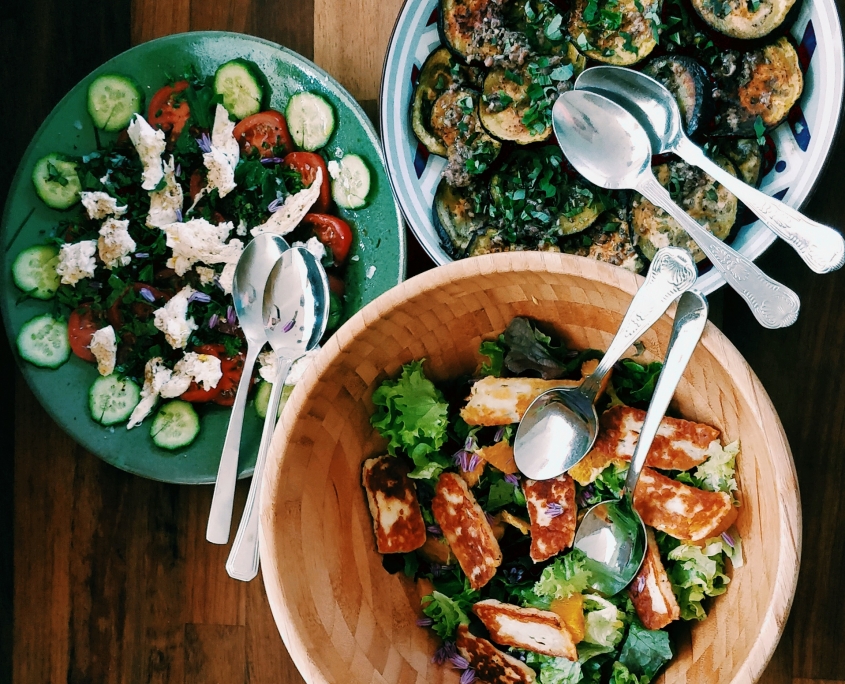 Now we steady ourselves to open again. To welcome family, friends and visitors back to our village and region, to share our newly painted homes and gorgeous gardens! The Tidy Towns team has been busy in the background, working to ensure that the village looks its best for everyone. Local businesses are readying their doors to open wide again, to welcome locals and visitors alike to enjoy local life in all its finery.
As for us at Wood Smoke Cottage, we have also made some changes in line with Failte Ireland advice – among many things, you'll see masks and sanitizer, and a socially distanced welcome! It is the "new normal" for all of us as we find our way through this pandemic, but we think that with your help, we can make this work.
So come, hike through landscape shaped through millennia, curve your way along winding green roads, cycle along breathtaking coastal routes, explore local caves such as Aillwee cave and while you are there take in the Birds of Prey flying displays; you can even spoil yourself with a private hawk walk!
You might perhaps discover Ballyvaughan Bay with North Clare Sea Kayaking, or take the leap and go pier jumping with local kids, crash through the surf at Fanore with Aloha Surf School, or simply grab your bucket and line and go crab fishing with the little ones on the bridge at Bishops Quarters beach, you'll find they'll be shrieking in excitement!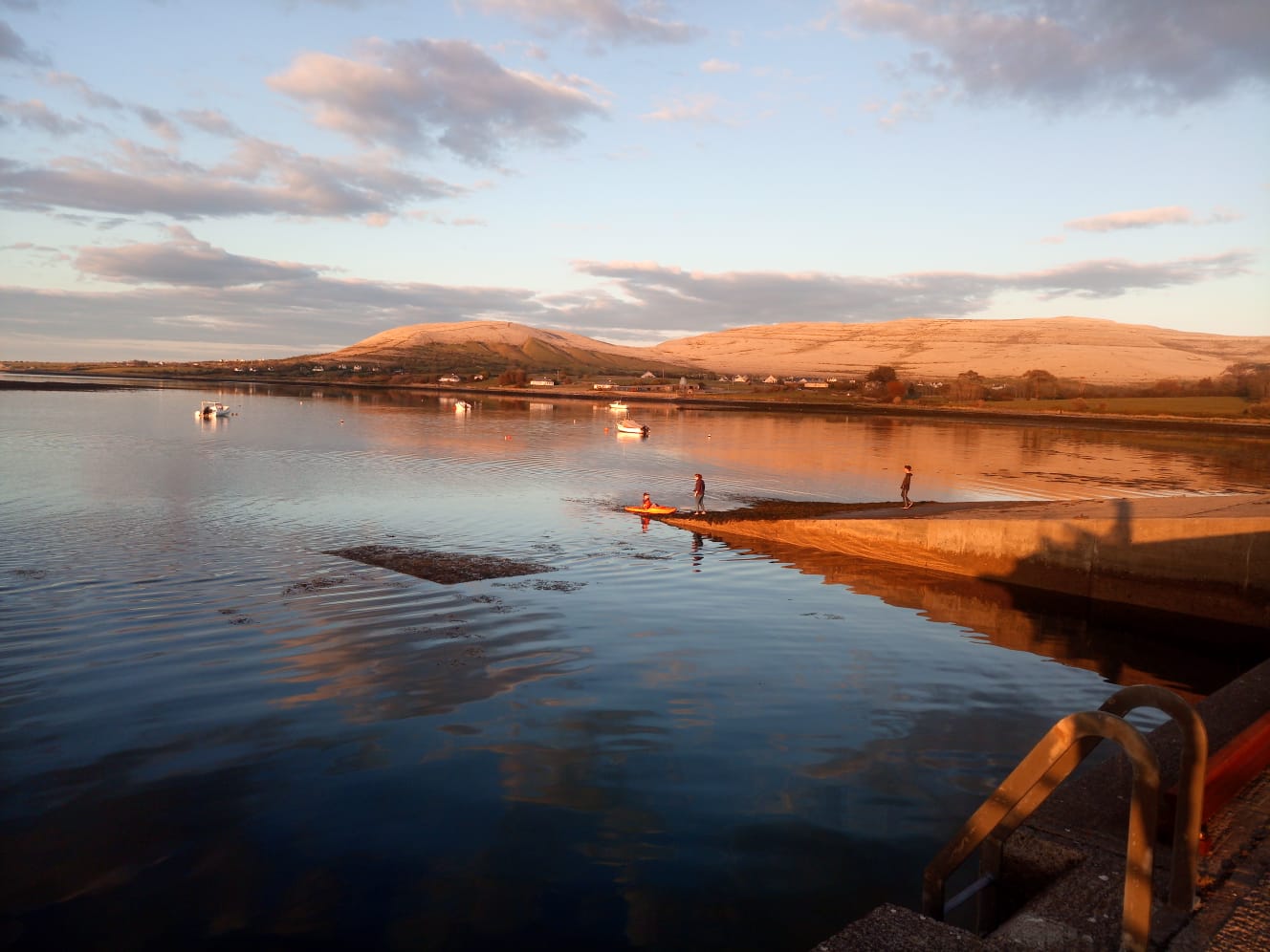 There really is so much to do and explore here – so come and join us, you are very welcome – Let the Adventure Begin!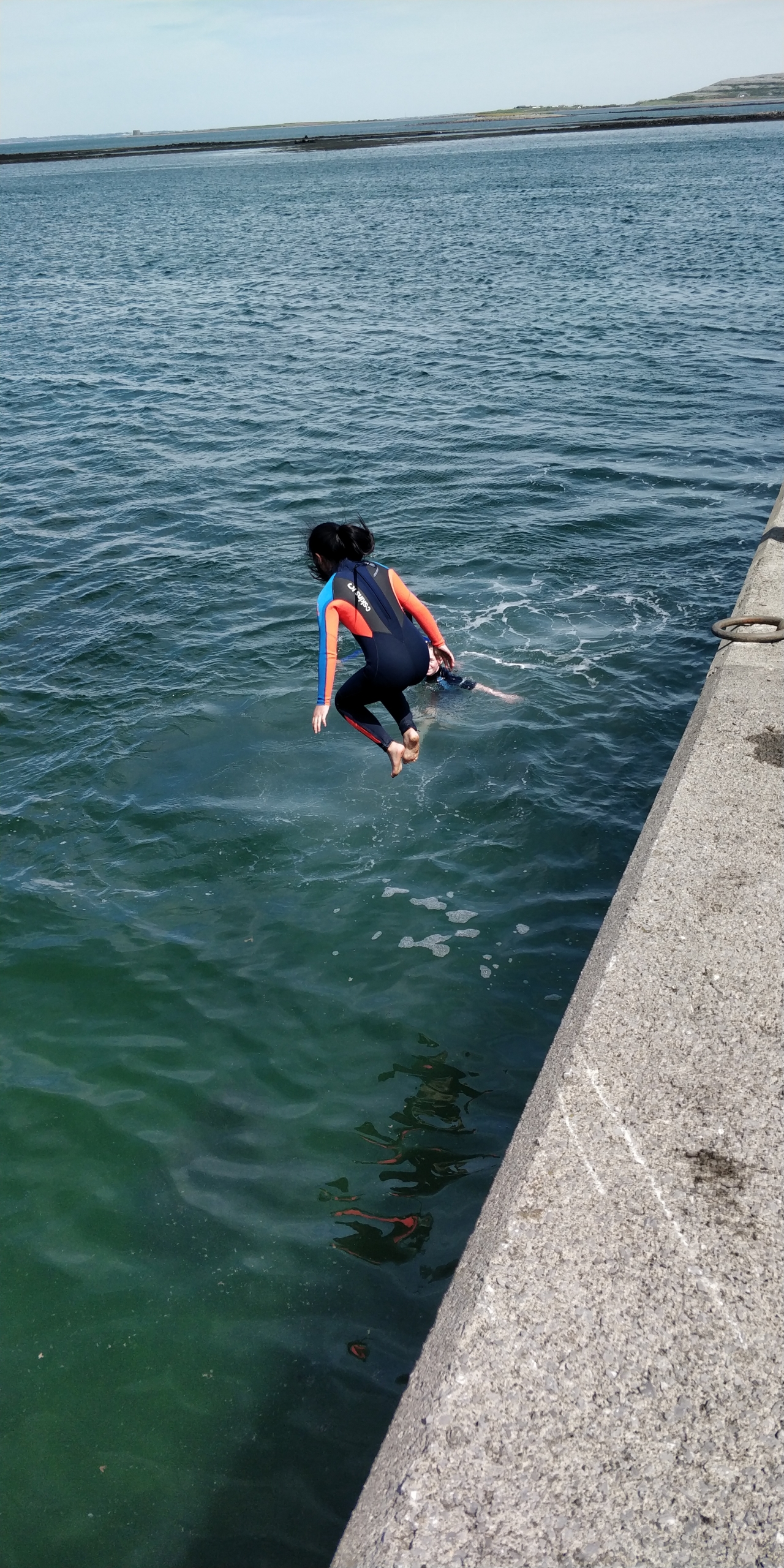 More Local Life Adventures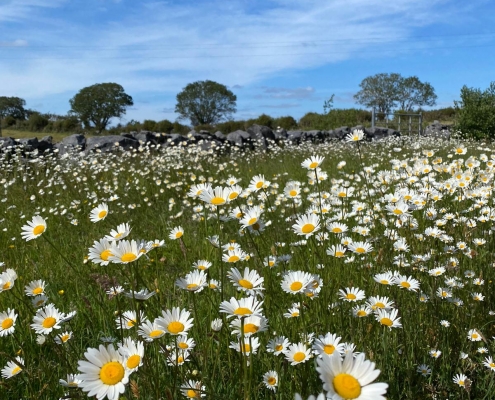 https://www.woodsmoke.ie/wp-content/uploads/2020/06/IMG-20200603-WA0003.jpg
1600
1200
Ciara McGrath
https://www.woodsmoke.ie/wp-content/uploads/2020/05/logo-header-1.jpg
Ciara McGrath
2020-06-26 20:38:29
2020-06-27 21:41:05
Let the Adventure Begin! Coming out of lockdown in the Burren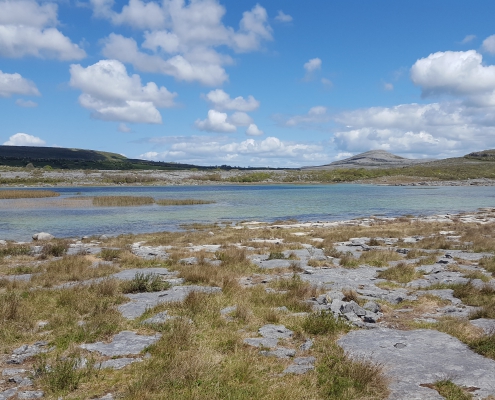 https://www.woodsmoke.ie/wp-content/uploads/2020/05/mullaghmorelake-scaled.jpg
1440
2560
Ciara McGrath
https://www.woodsmoke.ie/wp-content/uploads/2020/05/logo-header-1.jpg
Ciara McGrath
2020-05-21 12:01:26
2020-06-03 19:47:18
A trip to the moon and back – Aillwee Mountain to Mullaghmore!